It is made of high quality steel materials and formed by cold harden welding. It has big strength, good load capacity and four folded layers. 3D object is achieved, Load capacity of different types of storage shelves:0.8T~2.0T.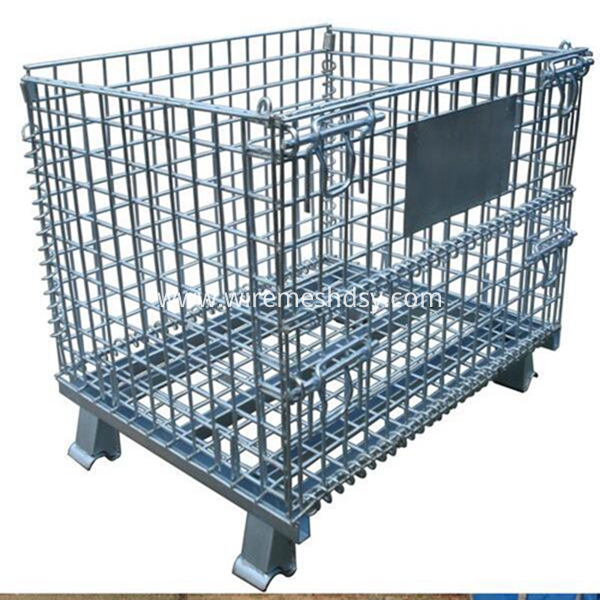 Folding structure makes loading, revolving and storing much convenient. It is easy to managing. It can be accumulated to save space when it is not used.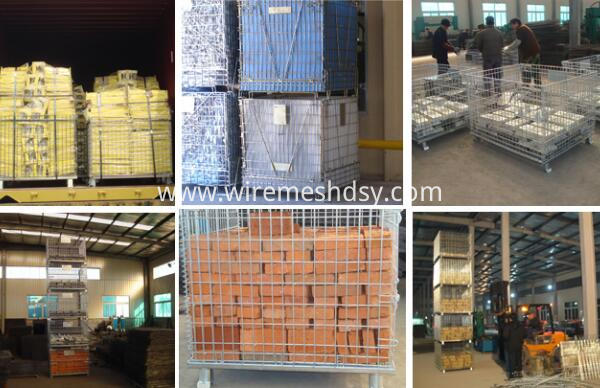 The surface is zinc plated, so it is beautiful and durable. There is no pollution in every process.

It is proper for moving work of forkman crane, traveling crane, lifter, trolley, and hydrostatic pallet truck. The goods can be easily accessed because the gate can be open.
It is in accordance with international standards, and can be used with containers. It is also the replacement of wooden cases.