Welded Wire Gabions are made from Wire Mesh produced by one of the world's leading mesh manufacturers. Each gabion is constructed of rugged high tensile wire which is coated with a thick corrosion-resistant layer of zinc. The wire is also available with a tough, durable PVC coating. The use of high quality materials results in a longer, more reliable gabion life. Welded Wire Gabions are supplied from stock in a complete range of sizes. Non-typical sizes to fit your unique site conditions are also available upon request.
Gabion specifications instance:
gabion size: 1000 × 1000 × 2000 mm, with a partition in the middle.
weight per gabion: 19 kgs to 20 kgs.
Gabion Box is produced of woven Galvanized Wire 3.0 mm diameter minimum.
zinc coating of wire: 260-280 gr/m2.
each gabion with a binding wire in 2.5 mm diameter.
mesh size: 80 mm × 100 mm.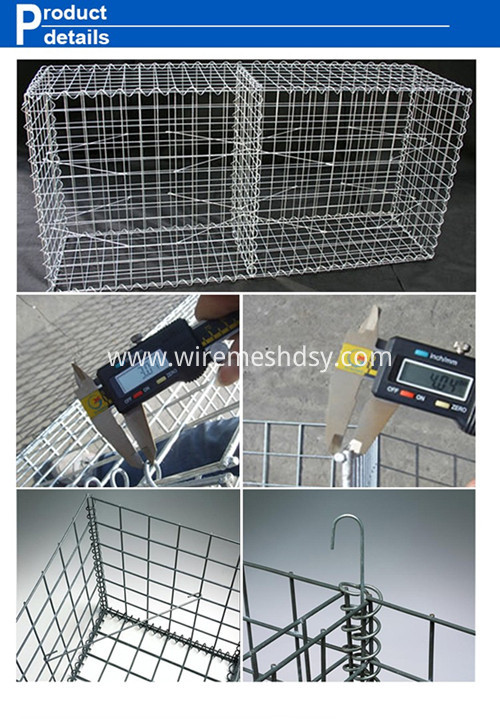 Applications:
Retaining wall structures
Gabion revetments
Rock- fall protection
Weir structures
Gabion fencing
Coastal protection
Protection of bridge and culverts
Bridge abutments